Trusted Mechanical Contractors in Redford, MI and Surrounding Areas
All Types of Equipment Services, All Across Michigan
We specialize in providing Southeast Michigan's automotive, industrial, and commercial markets with a full-service solution for the installation, maintenance, and repair of spray booth products and ventilation equipment. This includes the associated piping, heating, duct work, and beyond.
The SBP team is factory-trained in virtually all types of industrial and commercial manufacturing spray paint equipment, making us your one call for any equipment repair and maintenance needs. We provide service, maintenance, and repair on previously installed systems, whether or not they were initially installed by our team. Regular maintenance and emergency repairs from SBP will ensure you meet your production goals and client deadlines. We specifically offer special preventative maintenance plans to help you stay ahead of the competition. Call us today to learn more!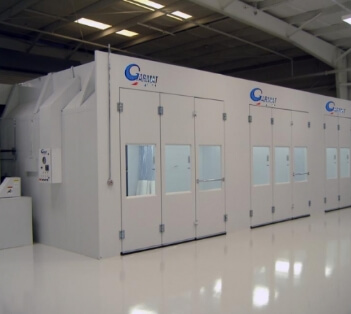 On Schedule Preventative Maintenance
---
Discover the cost-saving benefits of our preventative maintenance program to maintain your daily productivity without interruption or a decrease in quality.
Learn More
Supplying Workshops Across Michigan
---
From vent hoods to welding equipment to air compressors, we offer expert repair service and maintenance for your mechanical and electrical contracting needs. No matter the make or model, we're equipped to help! We even offer training on your new equipment to ensure proper use and a longer equipment lifespan. Our professional insight and years of experience make us your greatest asset when it comes to maintaining the flow and quality of production.