Quality Mechanical and Electrical Equipment Solutions in Redford, MI
Upgrade Your Facility with the Right Tools & Equipment
From filters to system assessment machinery, SBP offers the best selection of commercial manufacturing and collision repair shop equipment in Michigan. When it comes to staying ahead of the competition, the right equipment makes all the difference in the world. The high standards of modern customers and the fast pace of the automotive and commercial production industries can keep you on your toes unless you stay ahead of the curve.
Better equipment will ensure you meet and exceed customer expectations, retaining their business and boosting your brand reputation. Better performance and more flawless end products will also reduce your need for any reworks—saving you time and money on a daily basis. Explore SBP's broad range of products below, or contact our knowledgeable team for a consultation on what products can help you reach your business goals.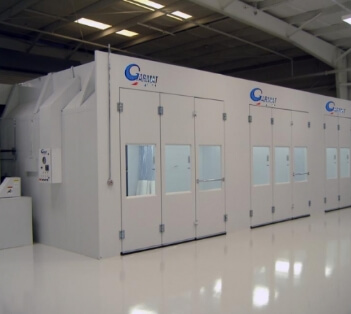 Don't Wait to Improve Your Productivity
---
Find the right tools and equipment to elevate your quality of work and your scale of production when you contact SBP.
(313) 766-4400
Seamless Installation and Repair Services
---
At SBP, we go above and beyond to meet the service needs of our customers. From preventative maintenance to emergency repair, we service all brands and types of commercial painting equipment. No matter where you're located or what type of production you're doing, the SBP team is here to help! Call us today to discuss the goals of your business and we can provide customized solutions and services.